Categories:
Other Brands
Bringing back the classic to the modern world, meet the Louis Vuitton Neo Triangle Bag for the Spring Summer 2018 Collection. The Neo Triangle Bag reminiscent of the original Vernis Bag from the 1999 and the 2000. It features a nice ladylike shape for the glamorous woman and it's small but powerful. So let's dive into the details.
The Design
Crafted in rectangle shape, the Neo Triangle Bag glams up any scene. It shines because of the modernized Monogram Embossed Patent Leather. It's a classic while at the same time – timeless.
Colorful is another thing. During the upcoming seasons, you will need some bright color to match your summer dress (or other outfits). And what are even more stunning are the additional boho-chic tassels that come with it. The tassels neutralized the shiny patent, making it easier to become your next everyday bag. But of course, you can also remove the tassels whenever you want.
The Embossed Patent is made from cowhide leather. This bag also features 2 toron handle for tote carry but also a removable shoulder strap (non-adjustable).
The Interior
This handbag might be small, but don't overestimate its capability. The interior is quite organized with structured pockets. Inside you will find a flat pocket and one main compartment to store all your vital essentials. Also, the bag opens and closes with a double zip closure.
The Prices And Sizes
Measuring 9.2' x 6.5' x 4.5' inches, priced at $1920 USD, $2420 CAD, €1420 EUR, £1320 GBP, $16400 HKD, $2530 AUD, ¥233280 JPY, 15200 CNY via Louis Vuitton boutiques.
More Images And Colors
comnum(0) tbcount(0) tbcount(118)
Categories:
Other Brands
Photo: Pixabay
Now that we are in the full swing of the new year, it's time to sashay into some serious new style trends. Here's your ultimate runway revision, to set you up for a sensationally sartorial year ahead. These are the style trends to look out for in 2018.
BOOTS THAT FIT THE BILL
Not only do they keep your feet warm, womens boots make for statement style in the same way you would put an exclamation mark at the end of a sentence. They are icing on the cake, the cherry on top… really, they are analogous with anything that makes things that little bit 'extra'.
Pointed toe ankle boots are the big tips for 2018, worn out and about recently by famous fashionistas Gigi Hadid, Rihanna and Kendall Jenner. Also popular are black patent boots and military boots.
Wear with: Cropped jeans, a woolen dress, or even overalls for funky street style.
DENIM DONE DIFFERENT
Everyday women of the word rejoice! Yes, it's time to put away your much-worn skinny jeans. They year 2018 is a new dawn for denim with a strong shift toward what are described as mum jeans. Fashions have been turning slowly toward a more comfortable, retro vibe with high waisted and relaxed jeans now making the cut and rising rapidly in recent popularity (google searches for 'mum jeans' more than doubled in 2017).
Straight leg jeans and kick flare jeans are also emerging trends. Another big one is the cropped denim jacket. Expect to see a lot of these on the street this year.
Wear with: Almost anything. A tucked in blouse for an hourglass silhouette, or a cropped leather jacket to toughen up the look. Give double denim a shot. Mum jeans are the most versatile trend.
THE WARM AND FUZZIES
A big win for winter warmth and comfort, the teddy coat is the buzzword in current fashion trends. Not sure what we mean? Well, exactly as the name suggests, these coats are made of a fabric that looks and feels just like a teddy bear. Awwwwww.
A teddy coat is a great alternative to the puffer jacket, which is, well… sometimes too puffy to look any good. Kim Kardashian led the teddy coat brigade as far back as 2013. In 2018, it's been given a seventies update by the likes of Chloe, Miu Miu and Dries Van Noten.
Wear with: Pair with floaty dresses, wide leg trousers and those ubiquitous ankle boots.
LEGS ELEVEN
Wide leg pants are set to get even bigger, and we're not just talking about girth… but ever burgeoning popularity. There are the wide-leg cropped trousers. Then, there are the high-waist- paper-bag-pants. Whichever way you choose to wear them, they are a trouser trend that is set to stay.
Wear with: Tailored wide leg pants are perfect for professionals to create a polished, streamlined silhouette. Try pairing with a cropped tee for relaxed, yet still glam style.
SCRUNCHING IT
The humble scrunchie (that enjoyed its heyday in the 80's) has been much heralded as returning to a head near you shortly. A rebrand is even happening, with Danish label Comfort Objects referring to them as a 'hair cloud'. And, while Vogue reports that the scrunchie is still set to make it's ultimate revival, the jury is still out on whether the scrunchie is actually happening as a bonafide thing. Still, we have seen it done by Balenciaga and Mansur Gavriel. And, worn by many a celeb with post-ironic flair.
Wear with: Pop a scrunchie over a ballerina bun, or wrap around the end of a disheveled braid.
Your style, updated
In 2018 it's time to stay true to your unique, individual style whilst adopting some twists to add a modern edge. Which of the aforementioned fashion fixes will you be trying this season?
comnum(0) tbcount(0) tbcount(63)
Categories:
Other Brands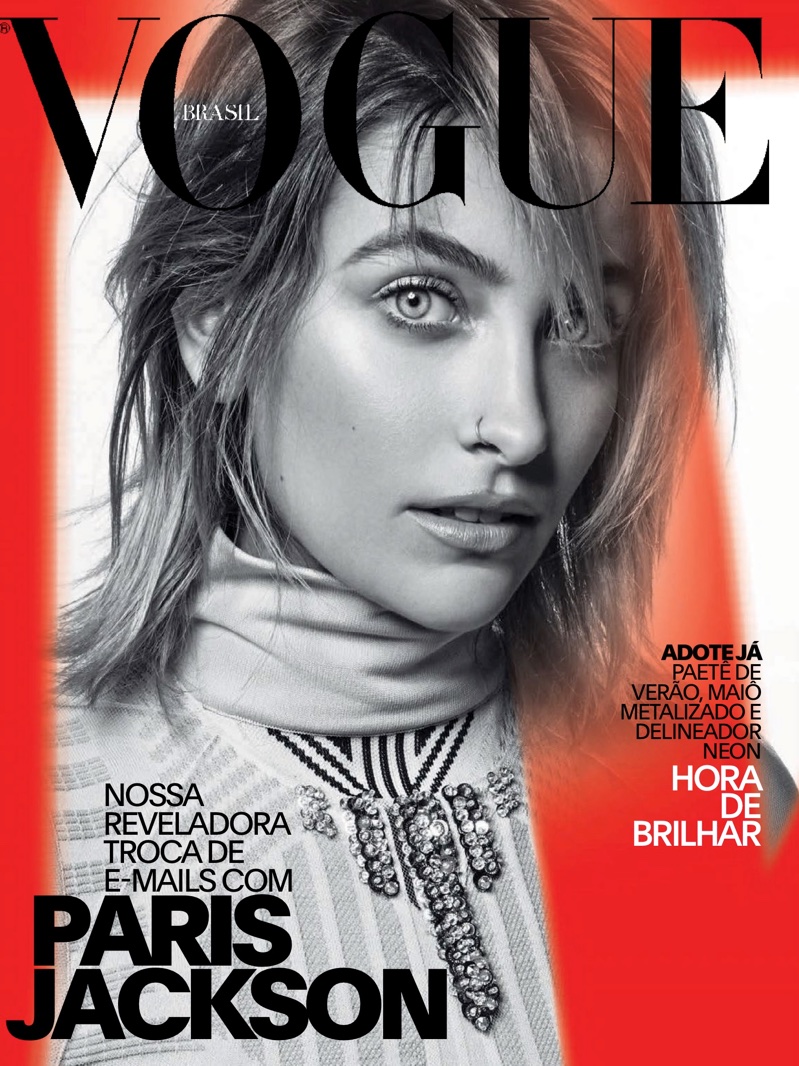 Paris Jackson on Vogue Brazil January 2018 Cover
Actress Paris Jackson lands the January 2018 cover of Vogue Brazil. Captured by Jacques Dequeker, the blonde beauty poses in a crystal embellished look from Prada's spring collection. For the accompanying fashion shoot, Paris embraces colorful ensembles from head to toe. Stylist Alexandra Benenti dresses the 19-year-old in designs from the likes of Diane Von Furstenberg, Emilio Pucci, Calvin Klein and more.
Related: Paris Jackson Poses in Glam Styles for Stellar Magazine
COVER SHOOT: PARIS JACKSON FOR VOGUE BRAZIL JANUARY 2018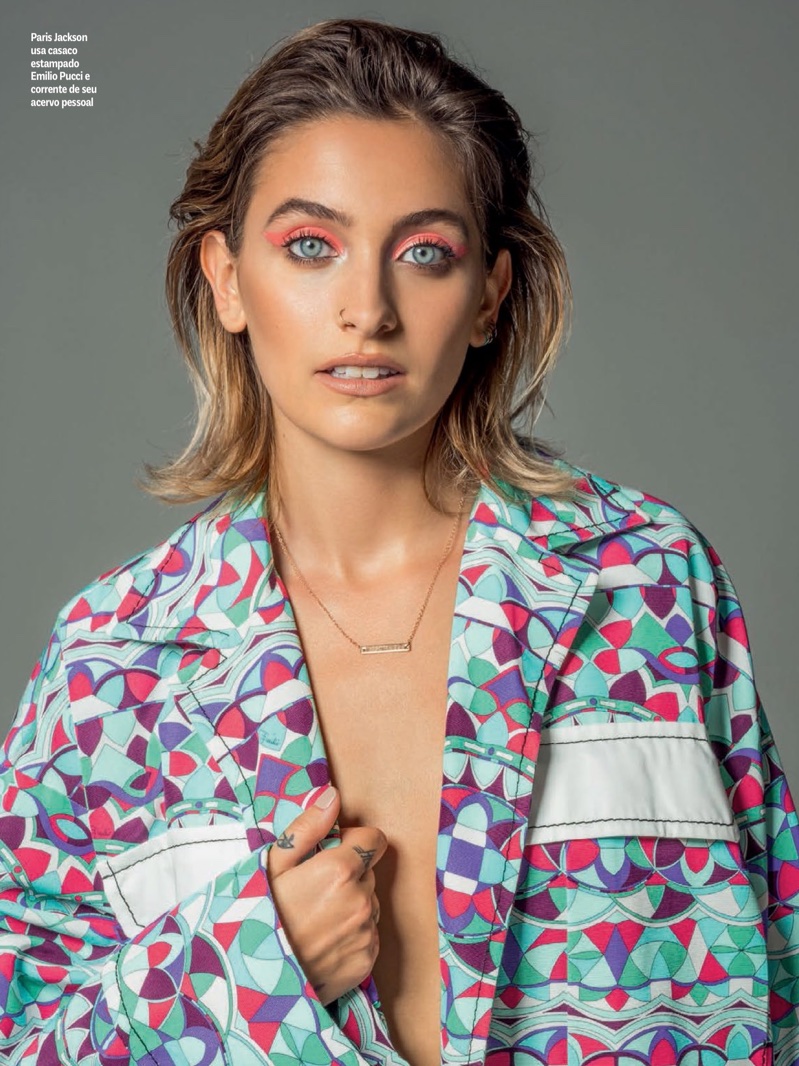 Actress Paris Jackson wears printed jacket from Emilio Pucci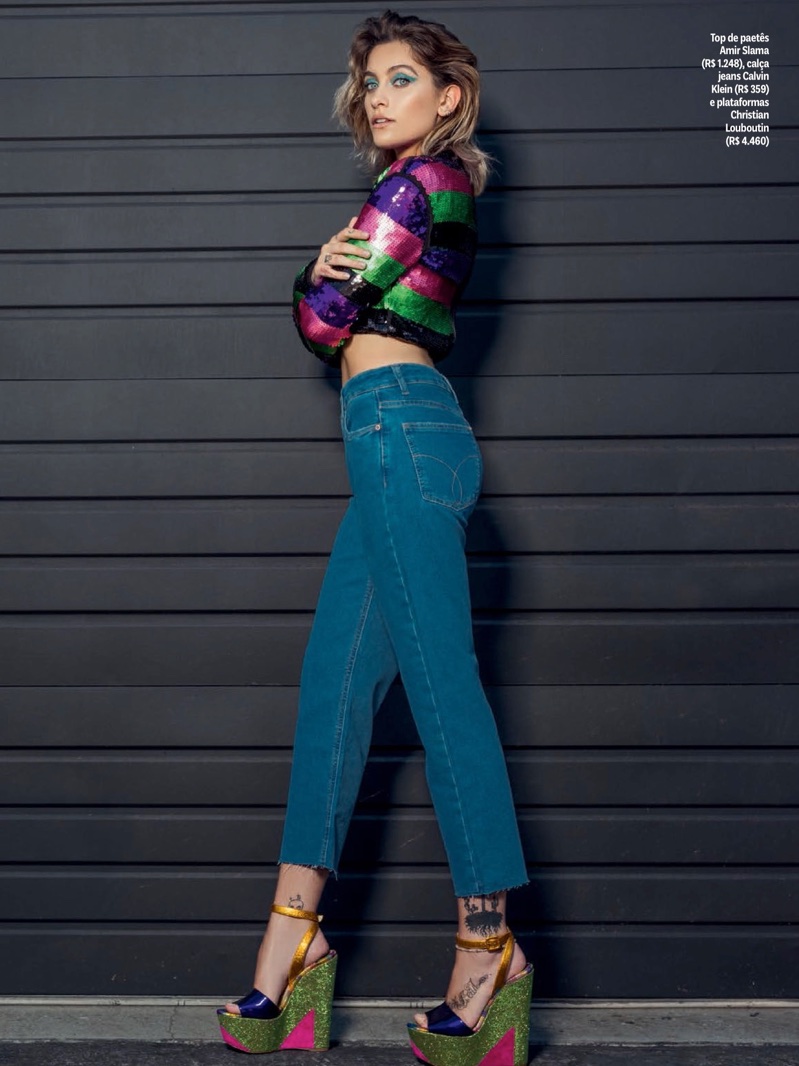 Paris Jackson poses in Amir Slama sequin top, Calvin Klein jeans and Christian Louboutin sandals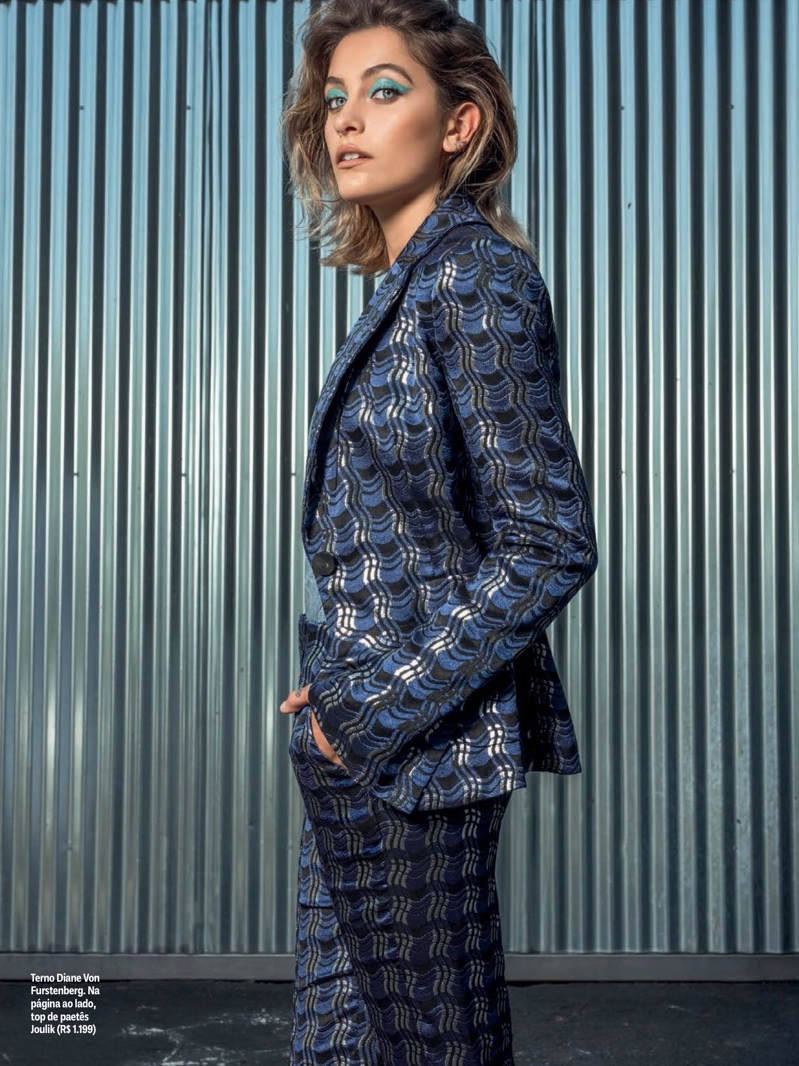 Suiting up, Paris Jackson wears Diane Von Furstenberg pantsuit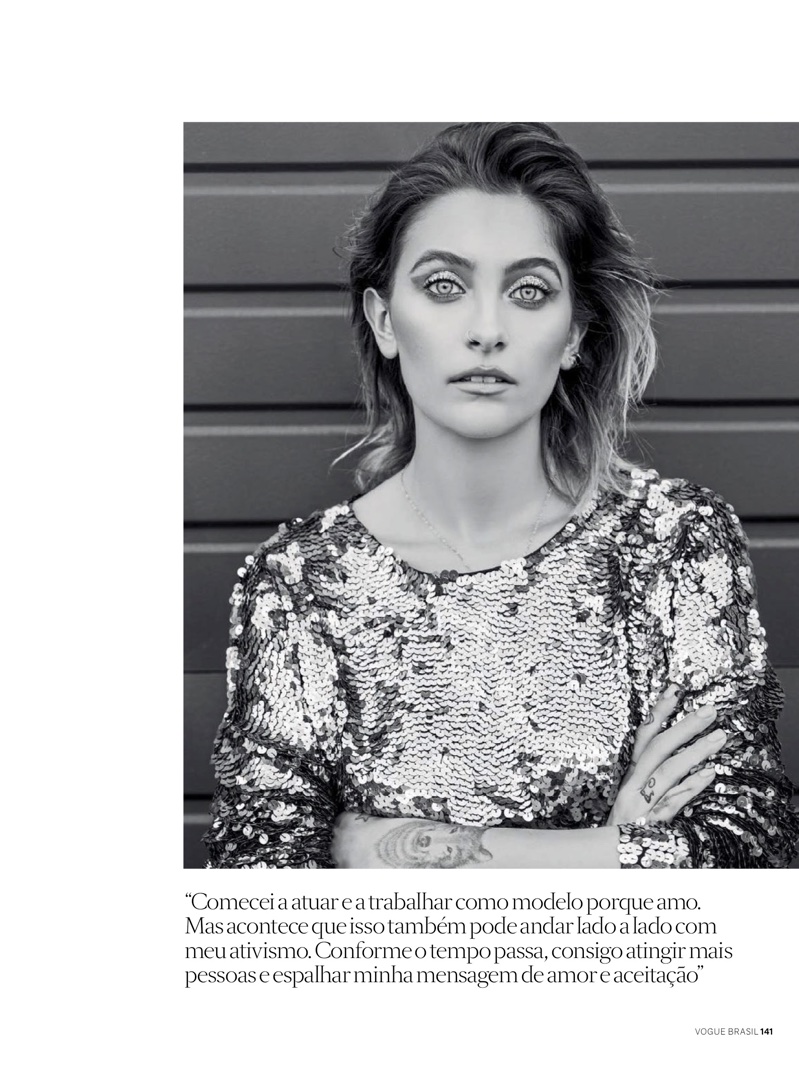 Paris Jackson poses in Joulik sequined top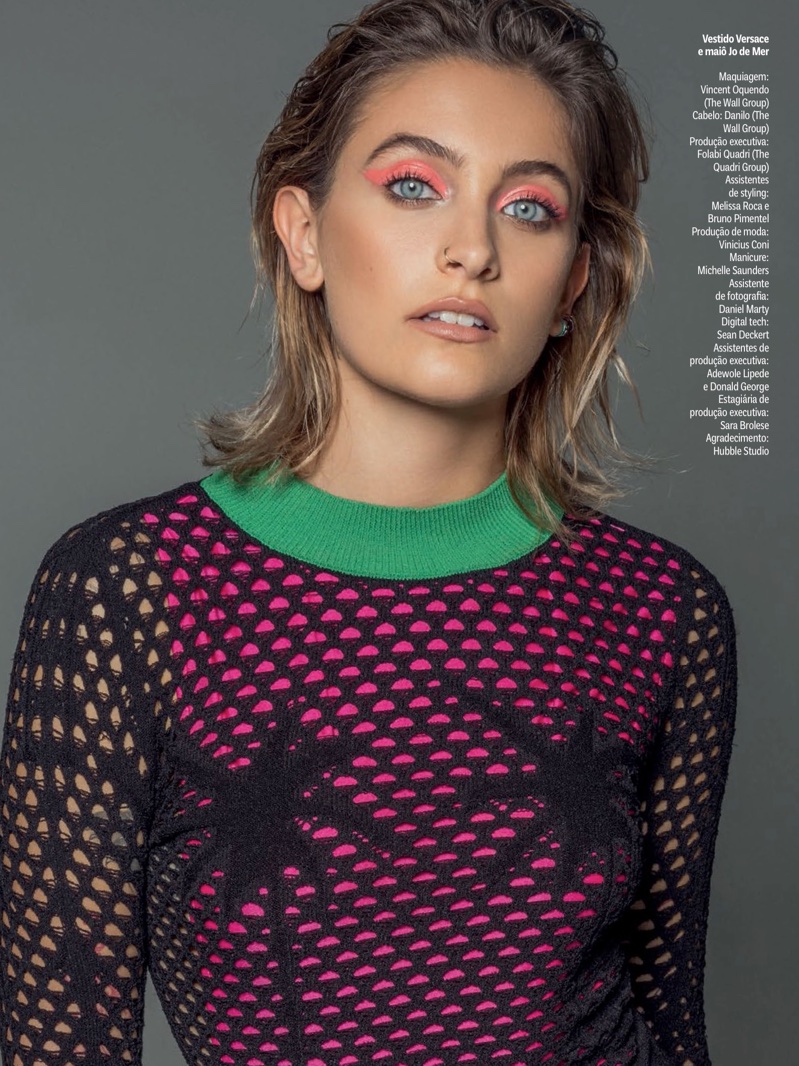 Actress Paris Jackson poses in Versace dress with Jo de Mer swimsuit
comnum(0) tbcount(0) tbcount(66)
Categories:
Other Brands
Just by taking one look at the new Louis Vuitton Hot Springs Backpack, something came to my mind. It reminds me of the Vernise Lisse Alma Bag. The leather and the modernity of the style are just incredible. Of course, this backpack is an extended version of the Palm Spring Backpack, which is also happens to be the house's iconic piece. Well, introducing from the Spring Summer 2018 Collection, let's talk about the details.
The Design
If you're searching for a contemporary backpack, then this Hot Springs edition might be the one you're looking for. It's made with the Louis Vuitton Vernis, which is a rare patent cowhide leather – and only crafted on certain unique handbags.
This backpack is cute, perfect for the urban-styles or the casual days. The Vernis leather makes it shine like a jewel while balanced with the signature Monogram Canvas on the flap. It's cute, versatile and ladylike. It's beautiful but also practical.
The top toron handle is also made in leather and in the same color as the bag. It features 2 removable and multi-positionable adjustable straps for back carry. And the center is made with a gold turn-lock closure.
The house's signature has been printed on the front bottom. There is an extra drawstring in the interior to tighten the bag to your level-of-comfort. This drawstring is also exposed on the outside as two cute leather straps with knots.
What's more? If you need to store something fast, quick and instant, you can avoid the turn-lock closure. Just store that item in the flat back pocket.
The Interior
Backpacks are always roomy, this one is spacious as well. There is one large compartment for all your basic needs and more. There is also one back flat pocket inside as well.
The Prices And Sizes
Measuring 8' x 8.3' x 4.9' (L x H x W) inches, priced at $1890 USD, $2270 CAD, €1320 EUR, £1230 GBP, $2330 AUD, ¥212760 JPY, 13100 CNY via Louis Vuitton boutiques.
More Images And Colors
comnum(0) tbcount(0) tbcount(72)
Categories:
Other Brands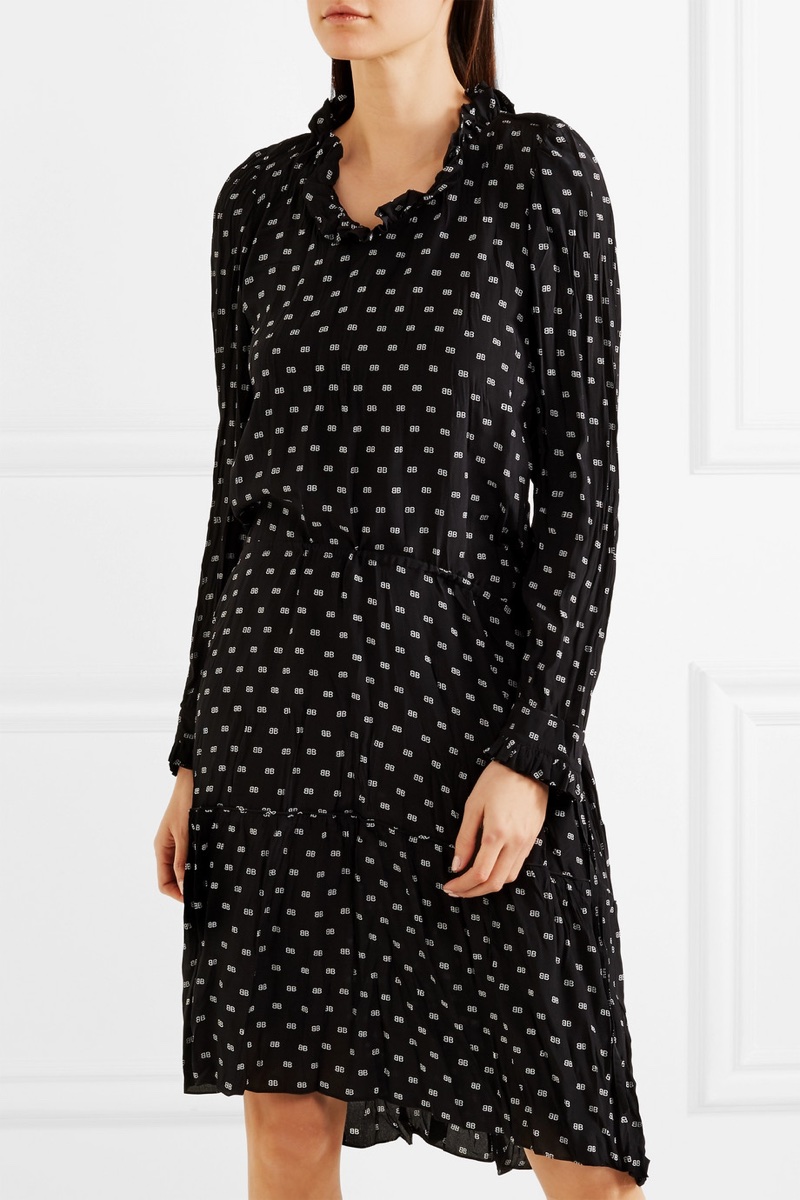 Balenciaga Printed Crinkled-Silk Midi Dress $2,290
The black dress gets updated with a BB pattern decorated all over the silhouette.
French fashion house Balenciaga teamed up with Net-a-Porteron an exclusive capsule collection. Just in time for spring 2018, the collaboration focuses on the label's signature styles. Designer Demna Gvasalia's knife boots, logo embroidered bags and oversized silhouettes stand out. From leather jackets to miniature totes, update your wardrobe with these exclusive designs. Discover some of our favorites from the capsule line below, and see more at Net-a-Porter.com.
Related: Balenciaga Mixes Prints for Spring 2018
BALENCIAGA X NET-A-PORTER COLLECTION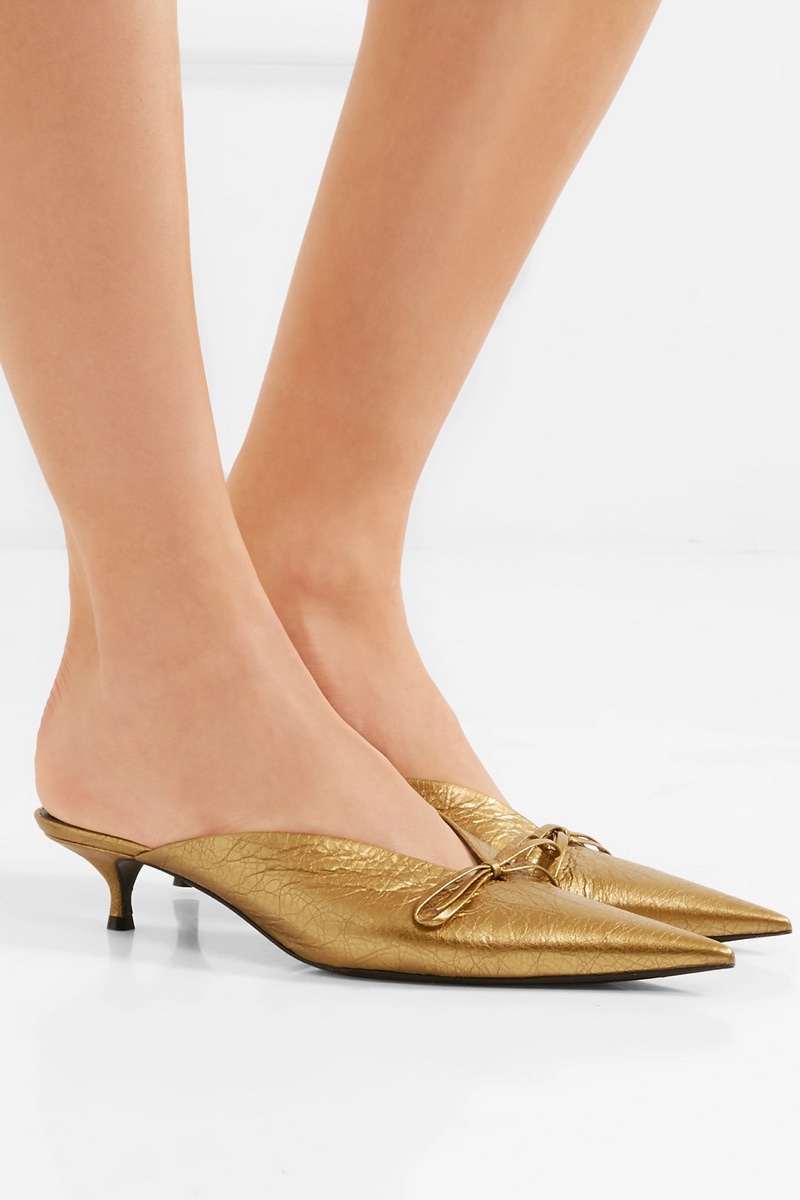 Balenciaga 'Knife' Metallic Textured-Leather Mules $750
Made from gold textured-leather, these mules will make any outfit pop.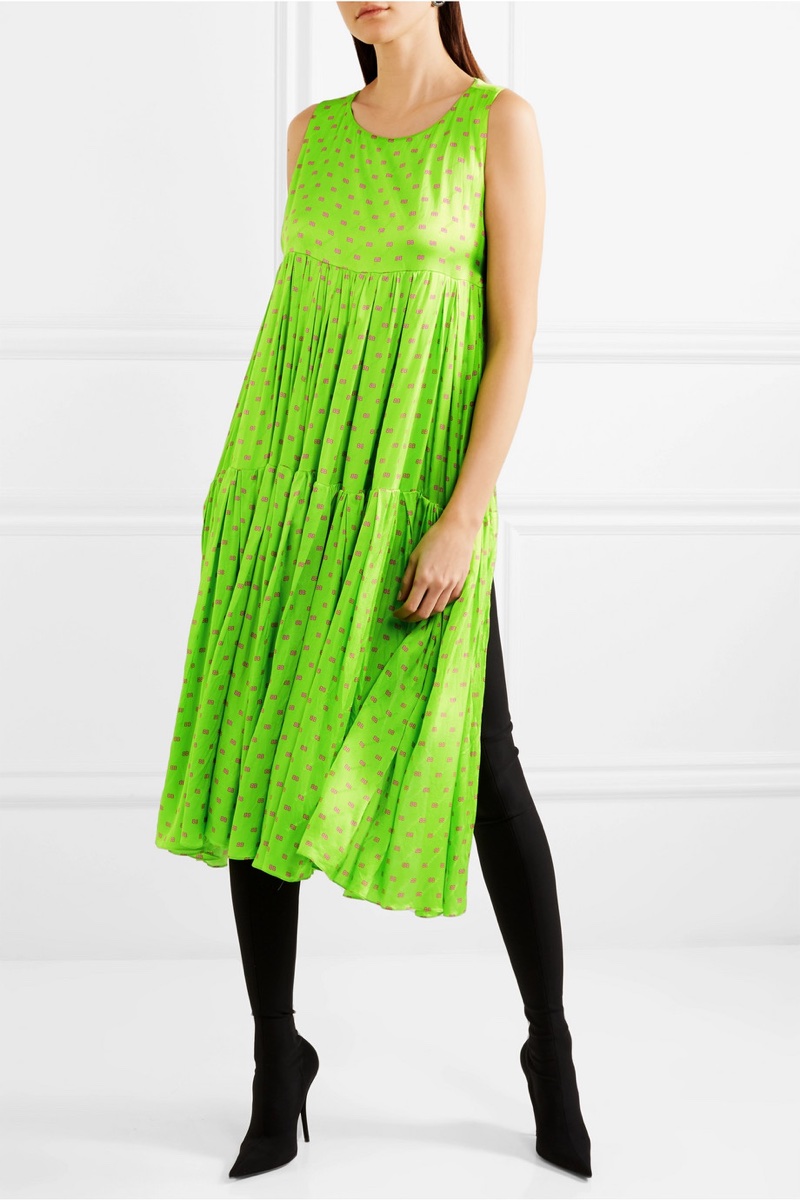 Balenciaga Apron Open-Back Printed Silk-Satin Jacquard Dress $1,990
Stand out from the crowd in a neon green apron dress featuring a baby-doll silhouette.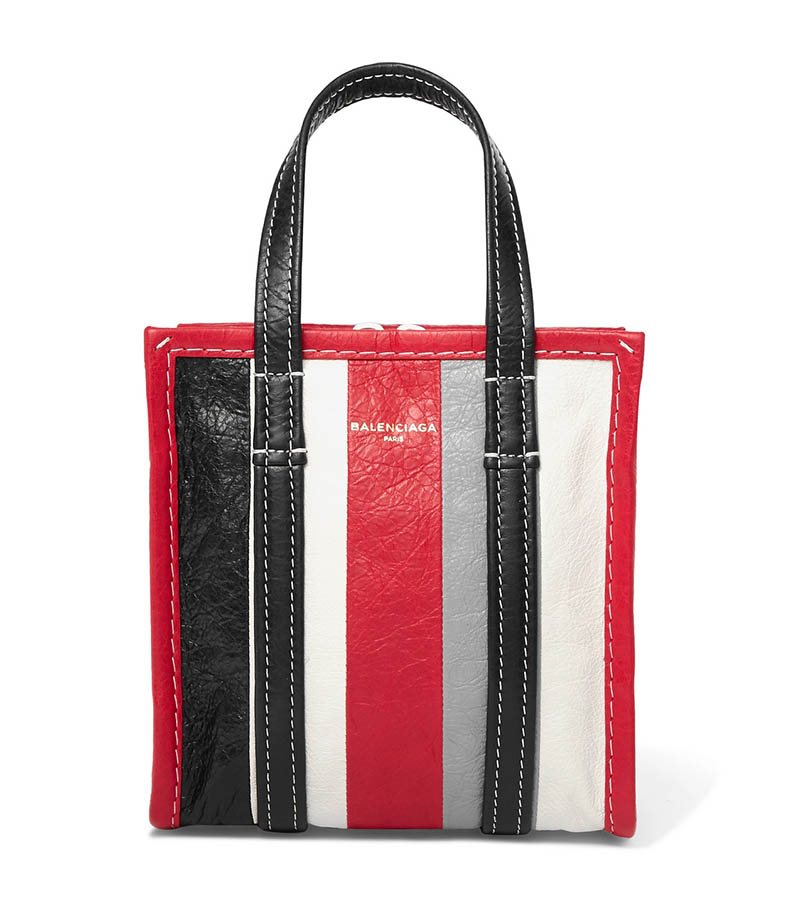 Balenciaga 'Bazar XXS' Striped Textured-Leather Tote $1,190
The iconic tote bag gets miniaturized with this striped piece featuring a cross-body strap.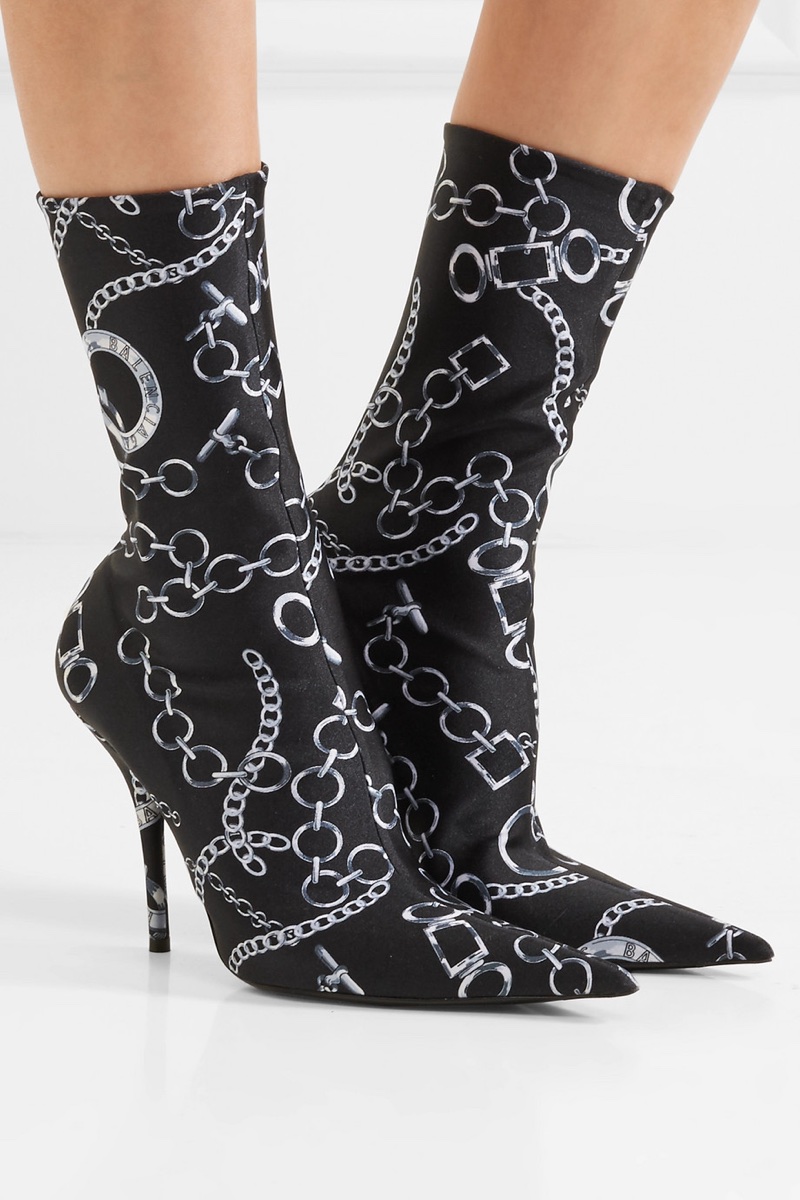 Balenciaga 'Knife' Printed Spandex Sock Boots $1,195
Take on the sock boot trend with these stretch boots that go above the ankle.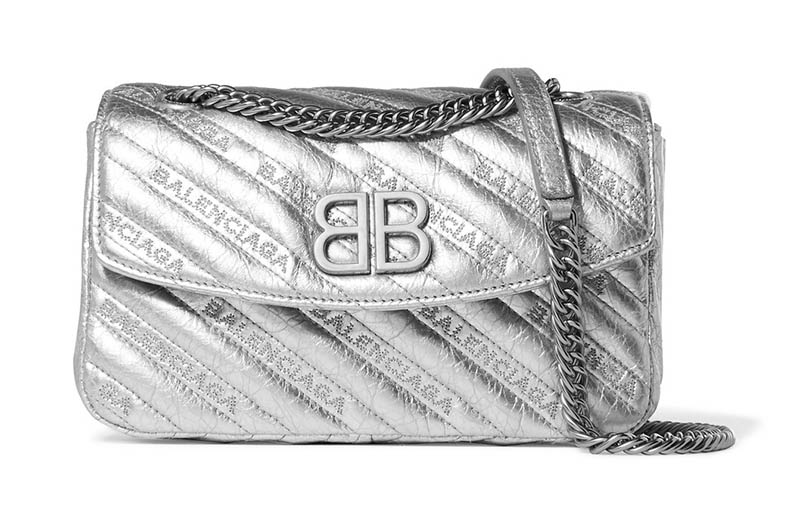 Balenciaga 'BB Round' Embroidered Quilted Metallic Textured-Leather Shoulder Bag$1,650
Made in Italy, this silver metallic texturized bag comes with the Balenciaga logo embroidered all over.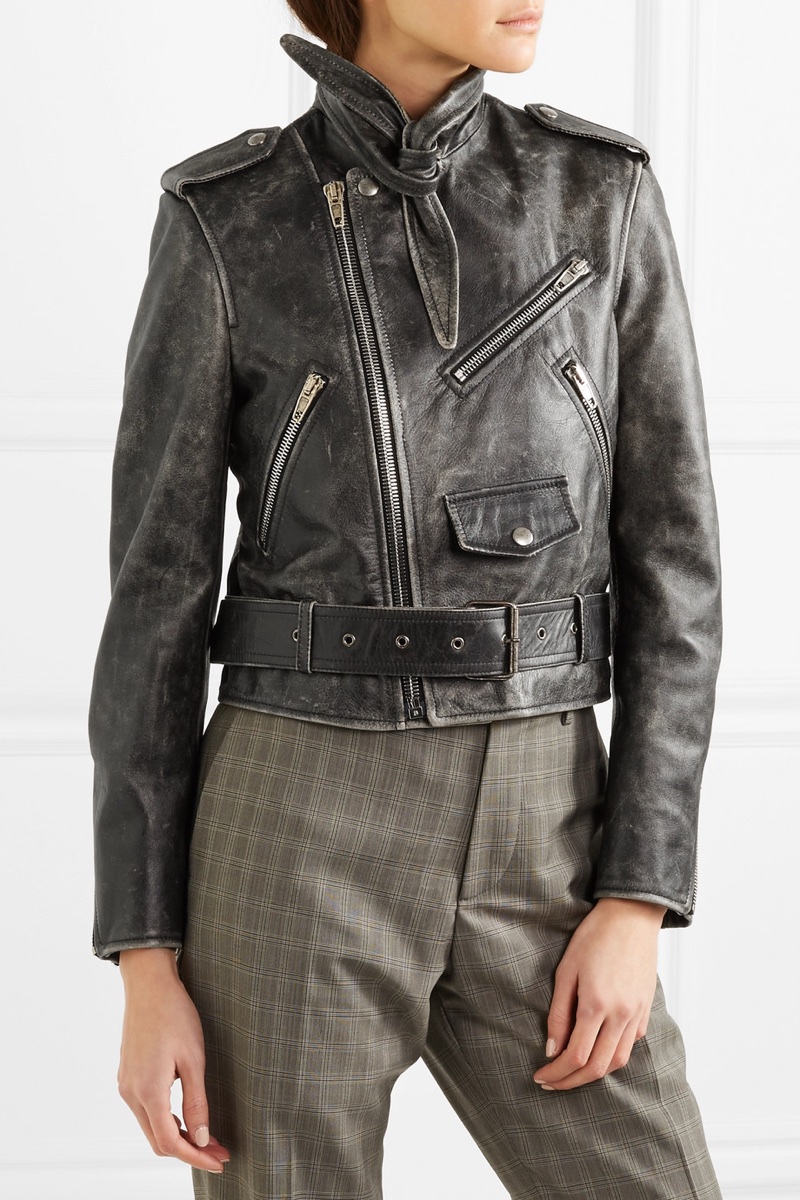 Balenciaga Scarf Distressed Leather Biker Jacket $3,000
Channel aviator vibes in a leather jacket featuring a feminine scarf at the neck.
comnum(0) tbcount(0) tbcount(74)
Categories:
Other Brands
Categories

New Posts

Hot Posts

Tag Cloud